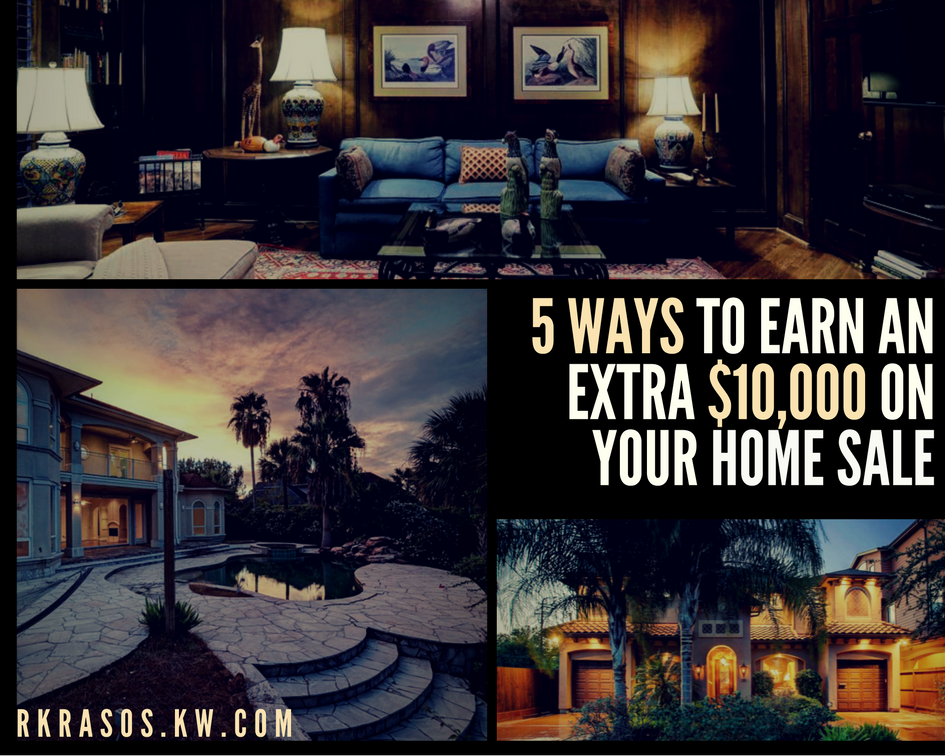 Sir Francis Bacononce said, "ipsa scientia potestas est." This famous latin phrasecouldn't be anymore true when it comes to selling your home. This one quote can be the sole reason you earn thousands more on your home sale. It'ssuch a simple, yet powerful quote that I'm sure will stick with you throughoutthe whole home sale process. "Why is it so important?", you ask. Well,take these two scenarios and the truth couldn't be any clearer.
Two families on thesame street are both upsizing and need to move as soon as possible. Let's callthem the Smiths and the Johnsons. In this scenario, let's say both homes arethe exact same specs. The Smiths do their research on how to get as much moneyas possible, so they have enough capital to purchase a nicer home. Theyinterview countless agents, and spend in the right places to ensure that they increasethe value of the home. On the other hand, the Johnsons take a differentapproach. They decide that it is best to save as much as possible because theyneed to have enough money saved up for their new home. The Johnsons look forthe cheapest agent, and they avoid spending money. The Smiths ended up spendingsome money to prepare for their home sale, and are prepared to pay an extra1-2% to their agent. The Johnsons list at $320,000 immediately and are happythat their agent is only asking for 4% instead of the standard 6%. Afterpreparing the home, the Smiths decide to list at $299,000. The difference isthat the Smiths took a week to prepare for the home sale and have a productthat is miles ahead of the Johnsons. TheSmiths get multiple offers in a week and get a contract for $299,000. Theyclose a month after the contract was signed, and have already found the newhome that they want to move into. The Johnsons get 2 showings, and no offersfor a month. The Johnsons are upset that they couldn't sell their home, but they're determined that their way willnet the most money. They decide to drop their price to $300,000.The Johnsonsfinally get an offer for $285,000 after 3 months. The Johnsons decide to acceptthe offer, but the inspection report showed a couple of problems and thecontract was renegotiated for $275,000. The home is finally sold nearly half ayear after they listed. After closing costs, the Smiths end up with $17,000more in their pocket and are in their new home months before the Johnsons.
After reading thisstory, what made the difference and how does it relate to the quote above? Whentranslated, the quote is "Knowledge is power." The Smiths did theirresearch. The Smiths spent smart and ended up with a better outcome. On the otherhand, the Johnsons assumed that their way was right. Their ignorance ended upcosting them thousands of dollars and months of time. It's important that youdo your homework and focus on adding value to your home. With these 5 tipsbelow, you can ensure that you get your home sold for top dollar.
Picking an agressiveand savvy agent
Taking the cost-effective approach isn't always going to be the way to net the most money. With discountbrokers and limited agency listing services becoming more popular, many peopleare losing out on thousands of dollars of profit. The Johnsons are primeexamples of just that. There are countless amounts of retail agents outthere that are skimping out on their marketing for clients to save on their owncommission dollars too. You would need to watch out for them as well. While it may seem that you can save an extra 1-3% by usinga discount broker or "cheap" agent, understand that you can lose even more on the sale. The home may even sit on the market for a longer time. It's important to ask as many questions as possible when you interview them. Here are three of the top questions youshould ask.
1. How will you bemarketing my home?
2. How are you goingto find buyers for my home?
3. What will you be paying for?
By asking questions, you'll find out which agent is the right one for you. It's not always to choose the agent that is the cheapest. Consider all factors when it comes to picking the agent.
Pre-list inspections
Pre-list inspections aren't a necessity, however, they can be a huge benefit to selling your home for top dollar. While it may cost some money upfront, getting an inspection prior to listing can possibly save the deal. It will allow you to repair the home, lower the price accordingly, or even give an allowance to the buyer for said repairs. A majority of deals are renegotiated after an inspection is done by the buyers. By getting the pre-list inspection, you can avoid a situation like this.
Clean, landscape,and maintain (CLAM)
Okay. This acronym isn't necessarily a thing, but it's a great way to remember this important tip. Listing a home that hasn't been CLAMmed(is it catching on yet?) is a recipe for disaster. Curb appeal is one of the most important details of a home when it is on the market. You're advertising a product, and buyers are more inclined to pick the prettiest and shiniest of the bunch.
Home Staging
Home staging isn't a necessity, but it's essential if you would like to sell your home quicker and possibly for more. Staging is not usually the cheapest option, but a majority of homes that are staged will return your investment and then some. Like the previous tip, staging your home will allow the buyers to feel comfortable. If the home is vacant or has old furniture, potential buyers will not be too impressed with the home. Most people want to envision a home. They don't want to see bare walls and naked floors. By home staging, you show the versatility of the home and tap into the emotions of the buyers.
Offering incentivesfor buyers and agents
Understand that when you are selling your home, you're going to need all the help you can get. We live in a world where people sometimes need incentives. Your potential buyers may need incentives and sometimes their agents will. There are two types of incentives you can offer in your home sale. One incentive would be to the agent. These are called Bonuses To Selling Agents(BTSAs). By offering a BTSA if a property is sold quickly, usually the first month or two, will incentivize buyers' agents to prospect for buyers. You essentially enlist them to work for you because of this. Another incentive would be allowances to buyers. Some buyers are already stressing about the home purchase, that they're barely able to buy anything else for their home. You can offer allowances for certain repairs, appliances, new carpet, fresh paint job, and even down payment assistance. While these aren't cheap, you could possibly add a lot more to your pool of buyers.
With these 5 tips, you can also earn thousands more on your home sale. It could be the difference between being able to afford your dream home or having to purchase something mediocre. It could even pay for those high-end appliances that you've always wanted. It definitely does not hurt to have the extra money, and who knew it could be this simple?
This is only the tip of the iceberg, and only the introduction to a 5-part series. Stay tuned for more in-depth articles about these simple tips that could save you thousands of dollars. Like the page on Facebook for updates and real estate tips.
**Pictures are listings held by Keller Williams – Metropolitan Houston. For more details on those properties, please contact us.