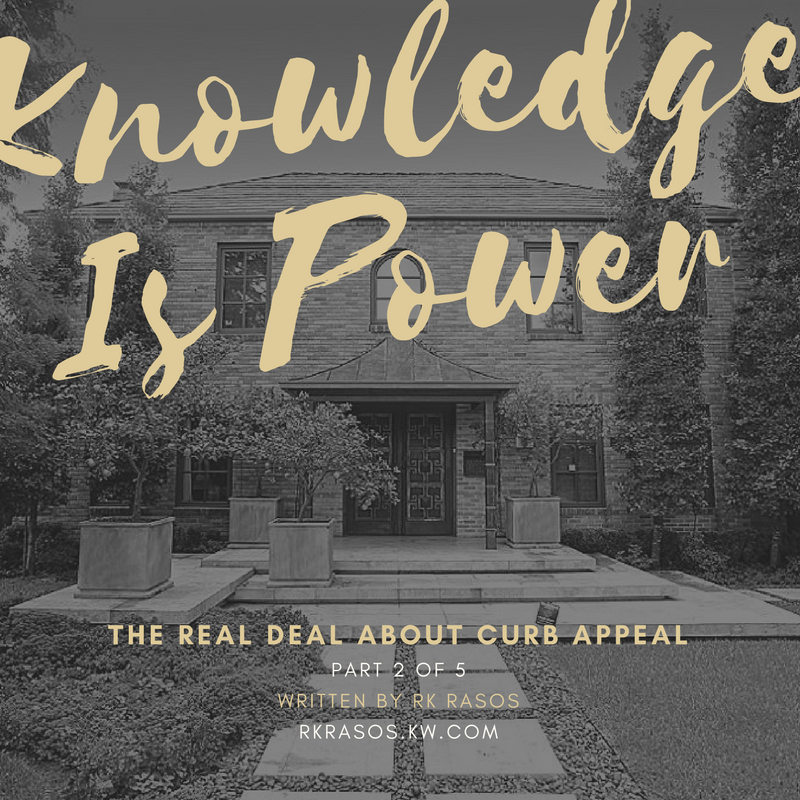 Does curb appeal really matter?

Yes. Yes. Yes! Curb appeal includes the exterior of the home and the front of lot. It's pretty much any and everything that can be seen from the curb(…self explanatory). Making sure your home doesn't turn off potential buyers is a nice goal to aim for, when your home is on the market. Doing just that could be the difference between a sold home and an expired listing. Here are a couple of tips that will ensure that you will be impressing buyers and neighbors, and not stressing later.
Simplify
Simplicity usually trumps the chaotic approach. Your home may have dead branches, weeds, unnecessary plants/trees, and unappealing decorations. It's best to leave the necessities and their accents. Sure, you may love the gnomes and the cactus in front of your house, but your potential buyers will not! Neutral and simple is the best approach to take.
Clean
There are a few things that you may not notice as a homeowner, but the potential buyers may. After years of wear and tear, the home no longer looks nice and "shiny". The driveway may have darkened, the gutters are dirty, the siding and trim may need to be painted, and many more. By correcting these issues, you will greatly improve your curb appeal. The costs are relatively low, and can even be done yourself.
Landscape
Yellow and patchy grass, untrimmed bushes, long tree branches can really be a deal killer. Landscaping the home may cost a little bit of money, but the return is usually great. Another great idea would be to plant flowers at the front of the home. A few months listing your home, you can also plant seeds for new grass to grow. Anything to make the property a little more "home-y" will bring the buyers through that door.
Maintain
While this the easiest tip, it may be the one that everyone struggles with. While it'd be great to sell the home after it goes on the market, that usually isn't the case. Homes usually stay on the market for a few months. It's important to maintain the home while it's still on the market. To ensure the grass doesn't die, make sure you water your plants regularly. Raking leaves and regularly trimming your bushes will also go a long way. Any and everything that will ensure your house looks close to immaculate will greatly increase your chances of selling your home for more than your competitors.
After carefully reading the article, you should bewell on your way to being the best-looking home on the block! If you have anyquestions about supercharging your curb appeal, please feel free to contact me.
Stay tuned for part three of the Knowledge is Power series by following me on Facebook!